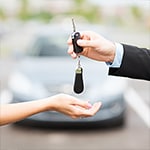 Land Rover Roaring Fork believes that all car buyers should have the information they need to make an informed used car purchase. Taking the time to make a solid plan before you shop will pay off in more satisfaction with your choice. Here are a few simple steps to take.
Knowing how much you can afford to spend and the kind of car you need are important first steps. There is no point in test driving a car that is outside of your range. You should also look at the operating costs of the car that you are interested in. Finally, don't forget to request a vehicle history report. You need to know as much as possible about a used car before you buy.
At our dealership in Glenwood Springs our goal is to help individuals find the used car they need at the right price. Call or visit us today to see how we can help.