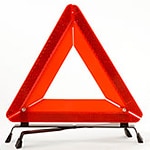 Being involved in an automobile accident is a very stressful situation. Chances are, your adrenaline levels are likely very high. You may also feel very upset with what just took place. It's time to take a deep breath and think about what you should do next. Land Rover Roaring Fork has some tips to help.
See If Anyone is Injured
Give yourself a good look and look at any passengers in your vehicle to make sure they aren't injured. You can ask the other people involved if they are hurt. Call for an ambulance if help is needed.
Move to a Safe Location
Attempt to get yourself to a safe spot that's away from the vehicle. You don't want to be near the road or in a vehicle that could be a risk.
Call the Police
Contact the police by calling 911. They need to assist with clearing the road, but it's important that you have an accident report filled out.